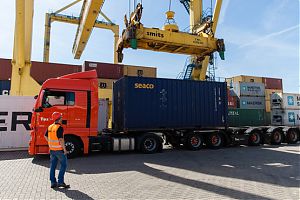 WAZ GROUP import and sell diesel generators, power plants (gas turbine, steam, diesel), and related equipments-transformers, switch gears, substations, boilers, turbines, electric cables, pumps.

Solar power plants and solar electric materials and equipments water treatment plants and its chemicals and caustic soda.

Refineries and related equipments Heavy machineries - excavators, shovels bulldozers, cranes, fork lifts high platforms, dump trucks, municipalities garbage collectors compaction trucks, fuel tankers.

Construction machineries, foundries and additives. Irrigation projects and equipments and pumping stations, we offer complete turnkey projects-cement manufacturing plants, cement and concrete batching plants, bitumen plants, asphalt plants, bricks and blocks manufacturing plants, sun flower and corn oil, palm oil refining plants, various other production plants.